There is a glimmer of hope in 2020 !!
Images 1 & 2: Nieuwoudtville from the air & a plethora of wild flowers the likes of which has not been seen in years!
6 weeks ago we drove up via Nieuwoudtville on a trip to the Kalahari. We had to have work permits to leave Cape Town at the height of the Covid pandemic and to be able to travel inter-provincially. You could say that the Nieuwoudtville town was reeling – it was a sad sight but nevertheless we were going to spend 2 nights there and still enjoy one or two magic spots in the area.
2 years back, on the 12 of August, the flowers were spectacular in terms of diversity! But now on our way up at much the same time of year there was relatively little to look at and the town was so quiet – this Namaqualand town is in fact usually quiet but it comes to life after good rainfall, turning into a short-lived paradise in what is otherwise a usually harsh, dry environment.  When this happens, then tourists flock from all over the country and beyond to come and witness one of nature's most amazing spectacles!
Before we left Cape Town, we phoned Hendrik Van Zijl. A retired lawyer, and someone who is incredibly passionate about the area, Hendrik has a few houses to rent in the town. We organized to stay in 'Frikkie se huisie'. Upon arrival, Hendrik seemed a little down and uninspired in some ways. No surprises, as it looked as if no tourists would be passing through this season – a mini disaster for a town that relies on the annual cash injection from avid nature lovers! It was weird to be be Hendrik's first tourist of the season – our permits allowed us to stay at his accommodation under lockdown level 4 movement restrictions. Perhaps we were the only tourists in town?
Tourism aside, Hendrik was somewhat optimistic about the flowers though..!
'The rains have been good so far, but you must know that now with 3 weeks of no rain it means we will need more rain very soon'. Some one else in town also said something similar – 'if it rains soon, the flowers will peak in late August/ early September.' This was good news at least!
Fast forward 3 weeks and I was up in the Kruger. Things had changed drastically in South Africa with inter-provincial travel opening up – suddenly such areas could see tourists again and just in time for the Spring flowers. My parents then ended up going to Nieuwoudtville and it was pouring! So much rain and cloud cover meant their days up there were not productive from a floral point of view but who cares?? After a decade of poor rainfall, experiencing rain in the Namaqualand is a blessing! From the time we had left Nieuwoudtville on the 7th August, the rain had kept falling and now news was filtering through that this year's flower season was becoming one of the best in living memory!
My folks went back up there again this time caught some good sunshine and a spectacle to remember – between them and social media it was obvious that even with the great game viewing I was having in the Kruger area, I was in the wrong place! I was feeling sad about my timing. 'Oh well I thought, even if I am not there, at least this area has got the rain it so desperately needed – and maybe I could catch the end of flowers on my trip down?'
Quite often in recent years, some flowers emerge but just as things start too look promising, inevitably a heat wave passes through and this quickly wilts the flowers ending things for another year. I was expecting this again….after all I could only return to the area in mid September…I was thinking what were the chances flowers could still be around then??
Well, as the days went on and as mid-September approached it was turning out to be a season of seasons – almost freakishly perfect weather patterns of rainfall interspersed between bright sunny (but not too hot) days. After the drought a few years ago in the Cape we didn't believe this sort of season was possible and before I knew it I was back in the area and conditions were perfect!
2020 has turned out to be an absolutely astonishing year for the wild flowers. These plants are mostly endemics – found nowhere else in the world. Some are on the brink of extinction and there is a worry that some could disappear with a changing climate…well the good news is that not only have we seen a colour spectacle like no other this year, but even one or two species that had not been recorded in the wild in decades have revealed themselves! Its a small glimmer of hope in a year that is by and large one that can be blamed on the cumulative effects of man not caring about the world around him!
2020 has been a write off for most of us but just remember that there is light at the end of the tunnel and the best way to find hope is in nature!
I hope you enjoy some of the wild flowers photographs I took…(15th September 2020)
I am considering another couple of trips up into the area as even though its late September, the flowers promise to be continuing well into September – this amazing year continues to surprise…don't hesitate to join me – we are running a couple of affordable trips for South Africans – let us take you on a last minute tour this season —-> if you are interested see below:
The tour:
We depart Cape Town at 7am, first stopping for a coffee break with another stop at the locally famous biltong shop at Trawal. We get to Niewoudtville at around 1130am (350km trip) and over the next day will visit, Hantam Botanical Gardens/Papkuilsfontein, Matjiesfontein Farm, Nieuwoudtville Wild Flower Reserve, Groenrivier ruins, Nieuwoudtville waterfall, Gannabos Quiver Tree Forest. We spend the night in Calvinia at Calvinia Hotel (Country Hotels).
Departure 1: 19-20 September – 4 pax R2750 per person sharing (2 x double/twin rooms)
Departure 2: 21 -22 September – 4 pax R2750 per person (2 x double/twin rooms)
Departure 3: 23-24 September – 4 pax R2750 per person(2 x double/twin rooms)
Custom Departure Options
What is included: 1 night accommodation and breakfast; vehicle (registered Mercedes Vito/ Volkswagen H1 or equivalent) and fuel; professional guide; insurance
Excluded: entrance fees cash (approx R150-200 per person); lunches and dinner; optional purchases; drinks; gratuities
*all inclusive trip (2 lunches/1 dinner/ snacks/ limited alcoholic and non alcoholic drinks) – R3500 per person sharing
Note: We will stop for lunch/ refreshments – dinner available at Hotel Covid 19 protocols and guidelines will be followed
Contact: fill in contact form or alternatively phone/ whatsapp  073 17 44345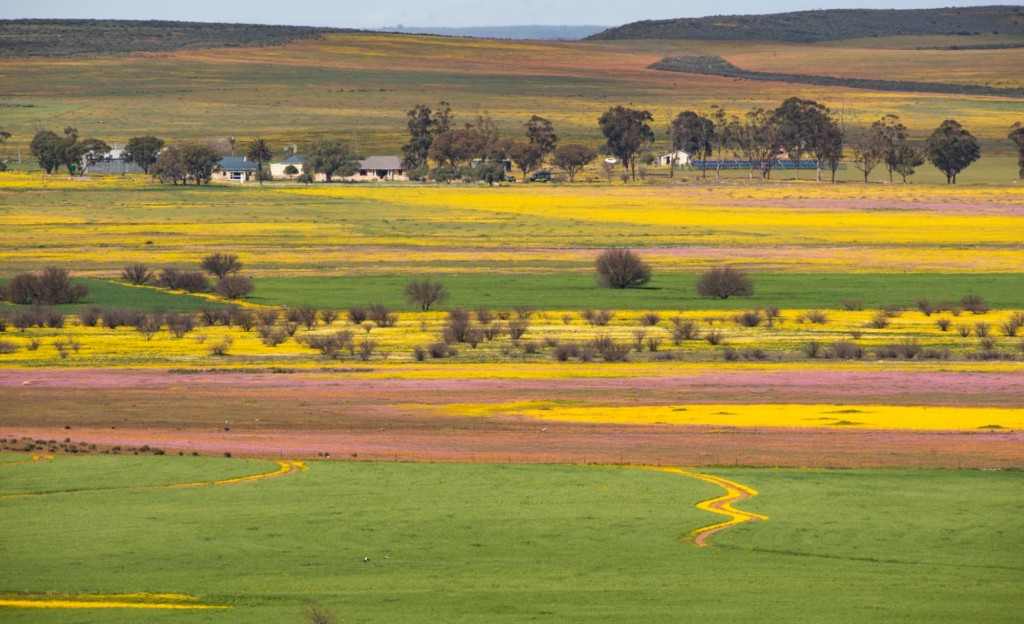 Images 3-11: all photographed around Niewoudtville on the 15th September – the flowers are great and must be seen before it is too late!